It only took me a year, but Stylophone is finally available on iOS and iPadOS!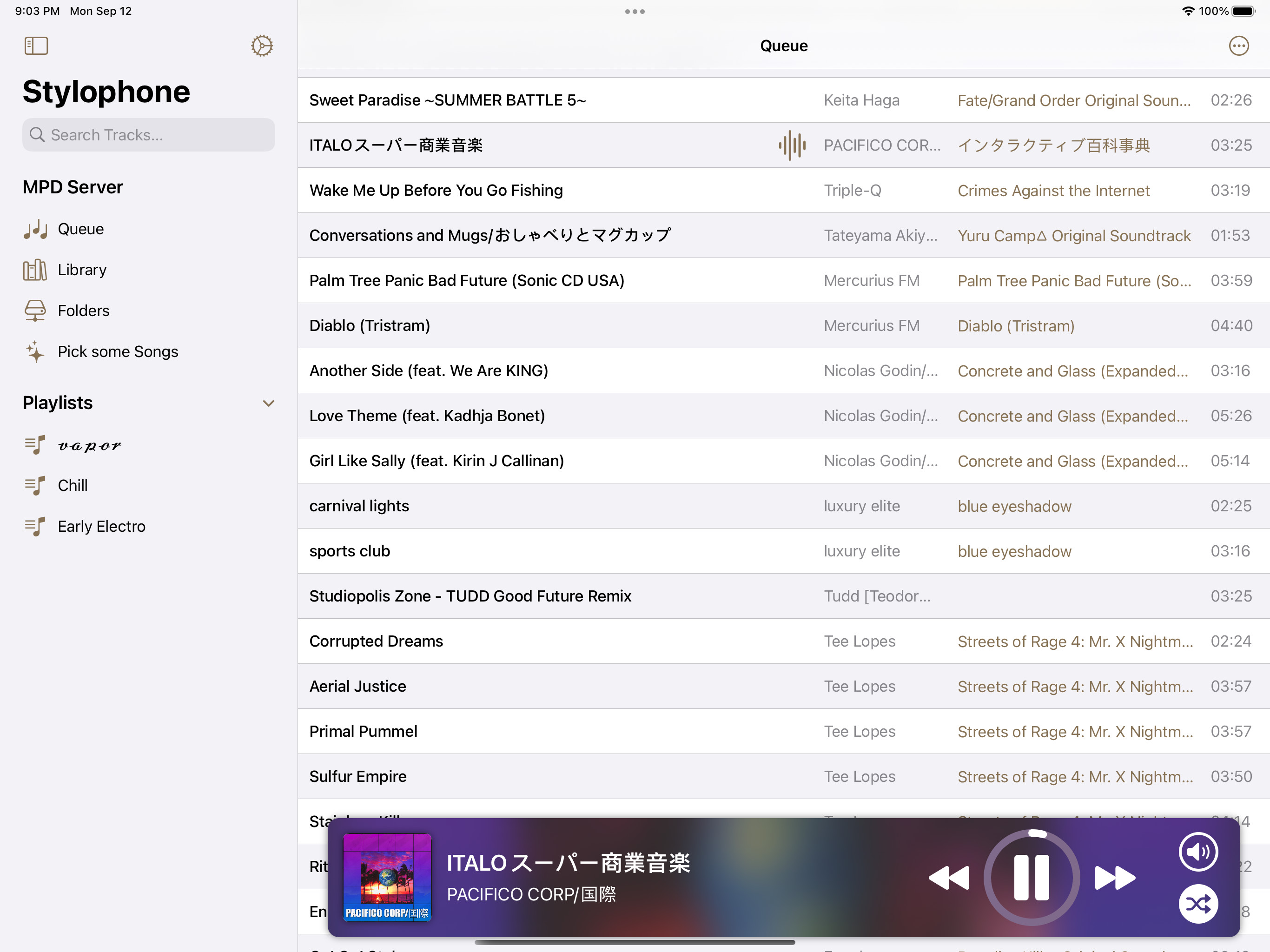 It looks quite similar to the Windows version, doesn't it?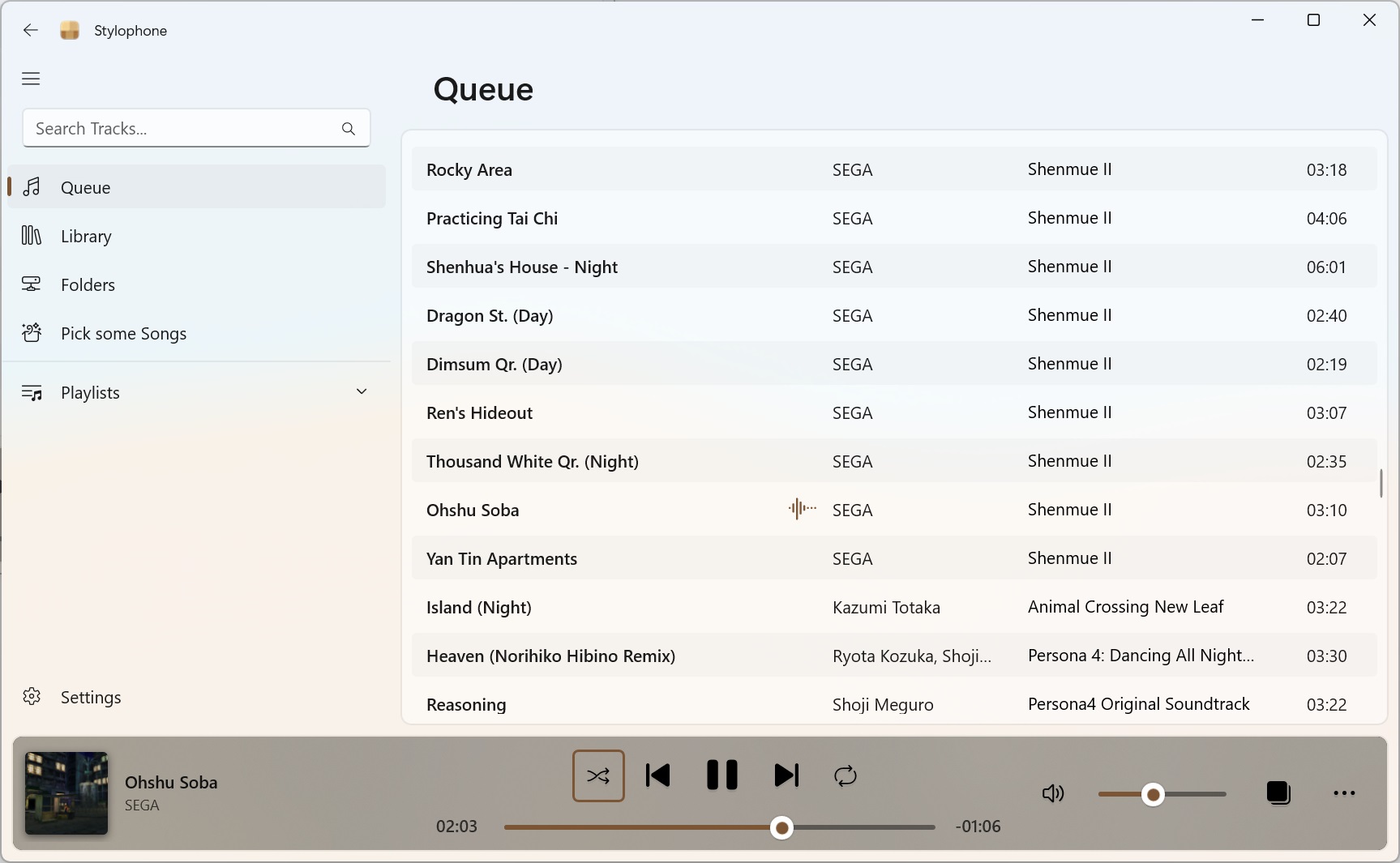 Version 2.5 is now available on both the Microsoft Store for the UWP version, and the App Store for your iDevices.
(And of course, still open source on GitHub!)
Thanks to a common .NET core codebase, both versions are near-identical as far as features go.
(iOS is missing Queue reordering! That'll come in time.)
That includes Local Playback, integration with System playback controls, and all that good stuff!
The new iOS 16 Lockscreen looks particularly snazzy with Stylophone on it: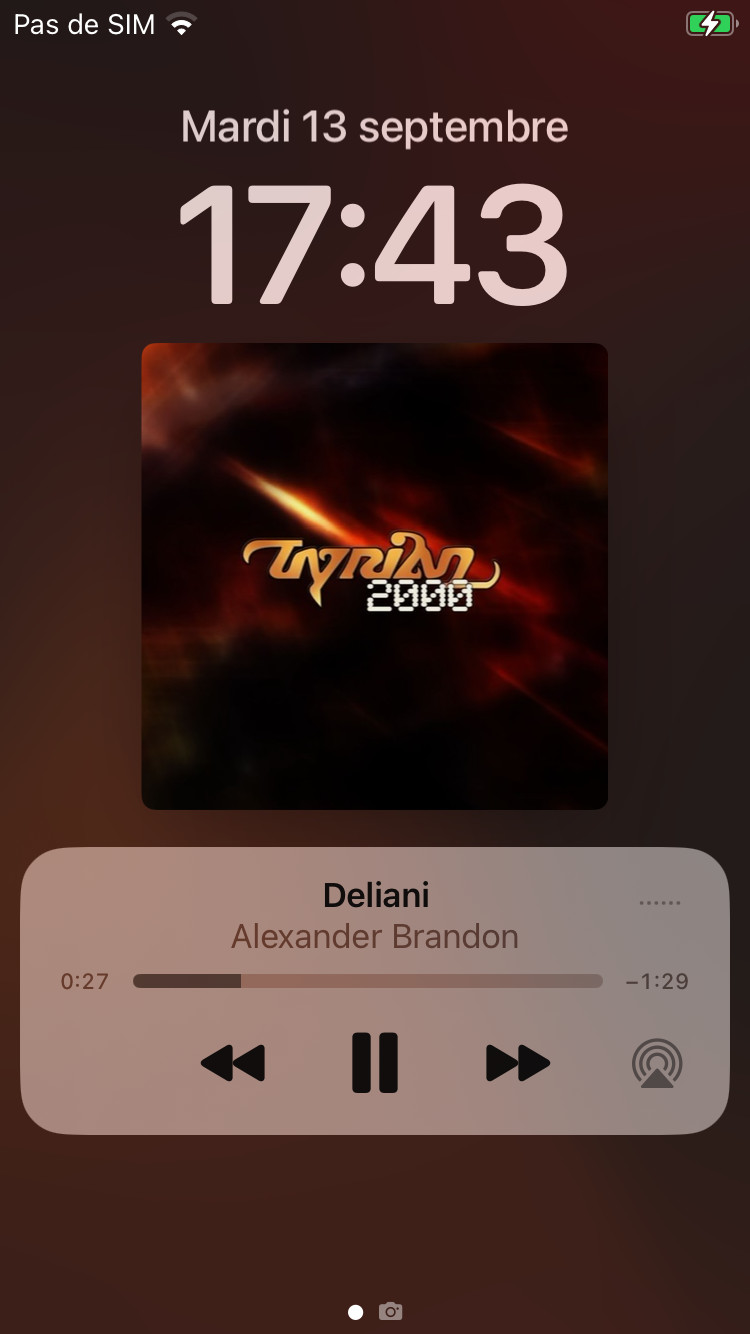 Multiplatform bonanza
I'm pretty stoked about breaking out into Apple Developer land!
With the combined powers of UWP and UIKit, you can now manage your MPD server using Stylophone on:
Windows 10/11 PCs
Xbox One/Series
iPhone/iPad
macOS, if using Apple Silicon.
(Sadly, Apple TV/tvOS isn't as easy to develop for as the Xbox is..)
I don't have an ARM Mac to test the app on, but I did try chucking it in Mac Catalyst to see how it'd end up: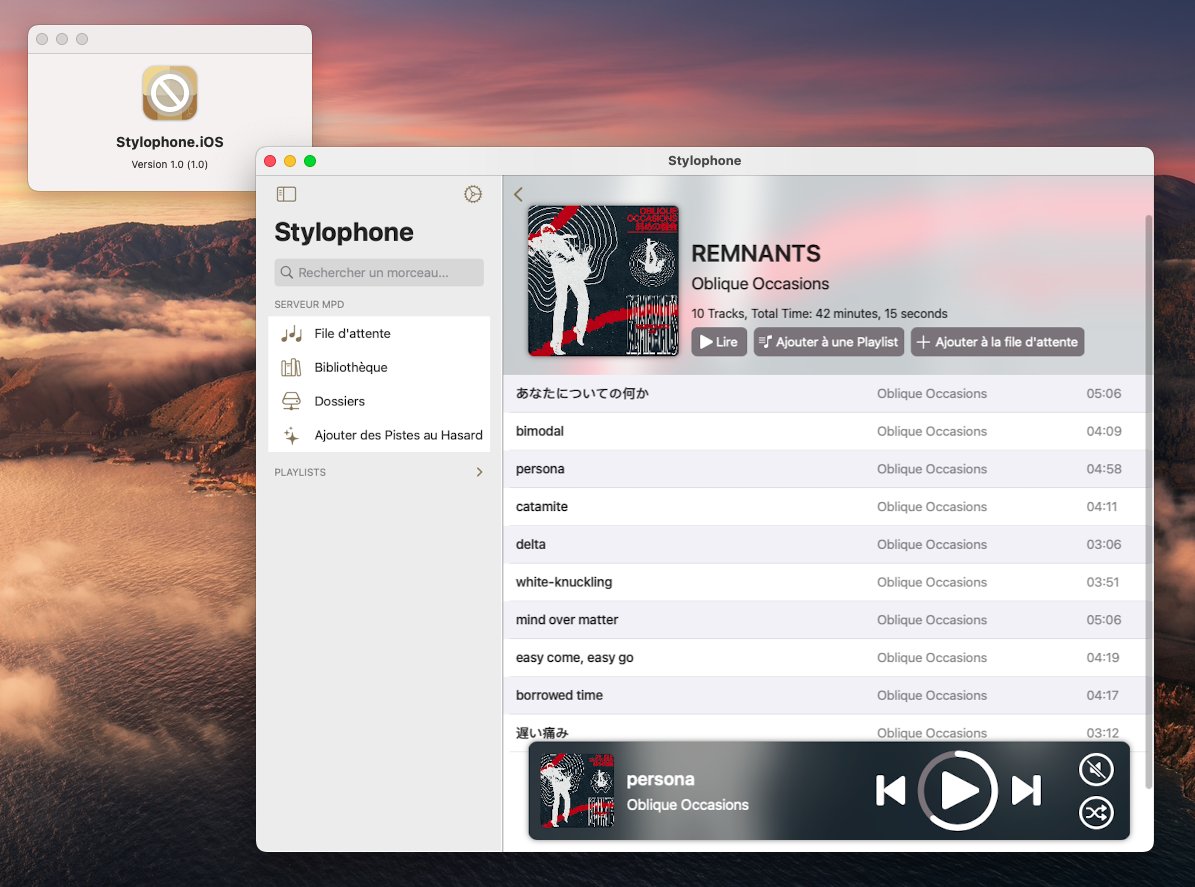 Doesn't look too bad, and could probably be improved a little bit with some Mac-specific magic!
Catalyst support required Microsoft.iOS, aka the new version of Xamarin.iOS.
As that new version changed TFMs, LibVLC is currently broken on it; So no Catalyst for now!
I don't expect to support any additional platforms for the time being; Previous experiments with Uno and MAUI were painful.
Xamarin.Android could be an interesting avenue, but I don't feel like developing for Android even though it's my daily driver...
The icon changed (again)
If youuuuu can believe it, it's a Friday Spline time once again!
I've refined the existing icon design by giving it the 3D treatment.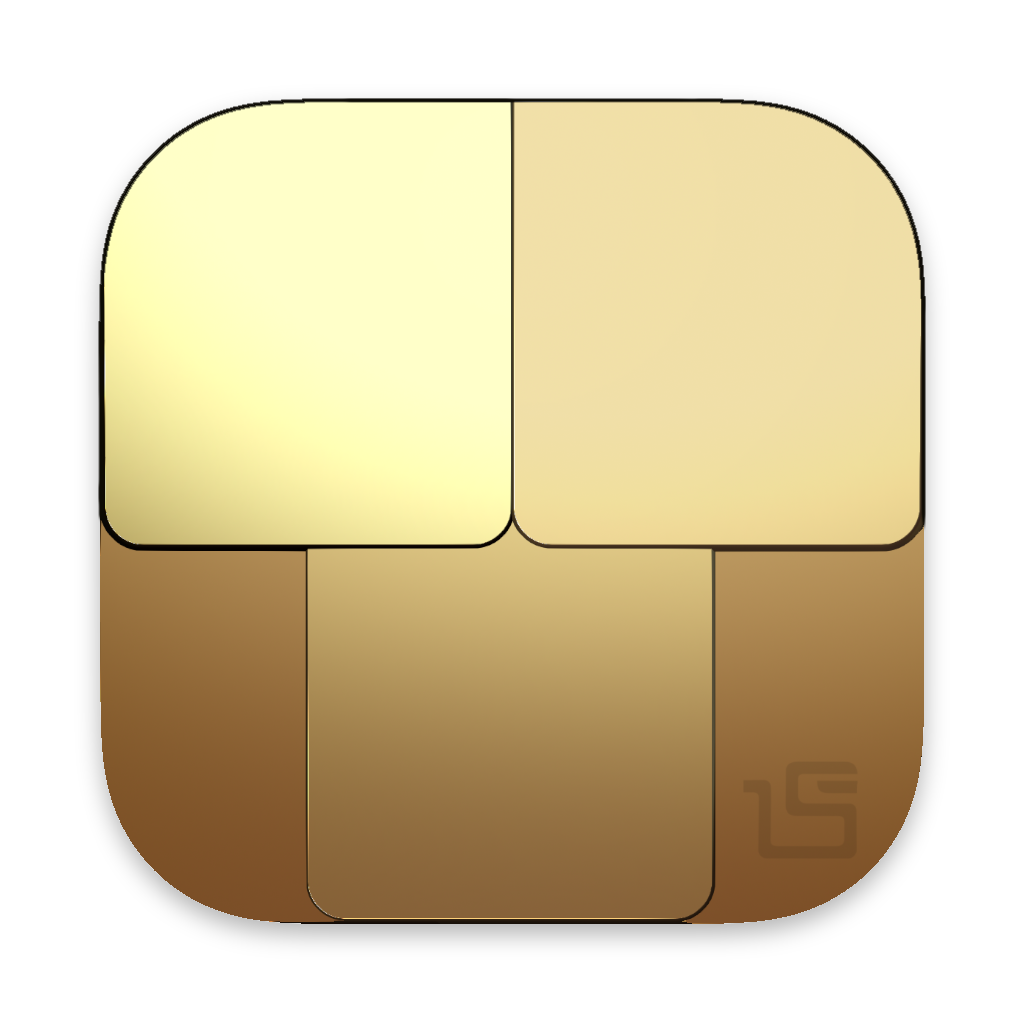 Hey, the S from the v1 icon is back! Can't this guy make up his mind for once?
A far cry from the 2020 MS Office ripoff icon -- Playing with materials in 3D is fun!
Here are a few other iterations and abominations: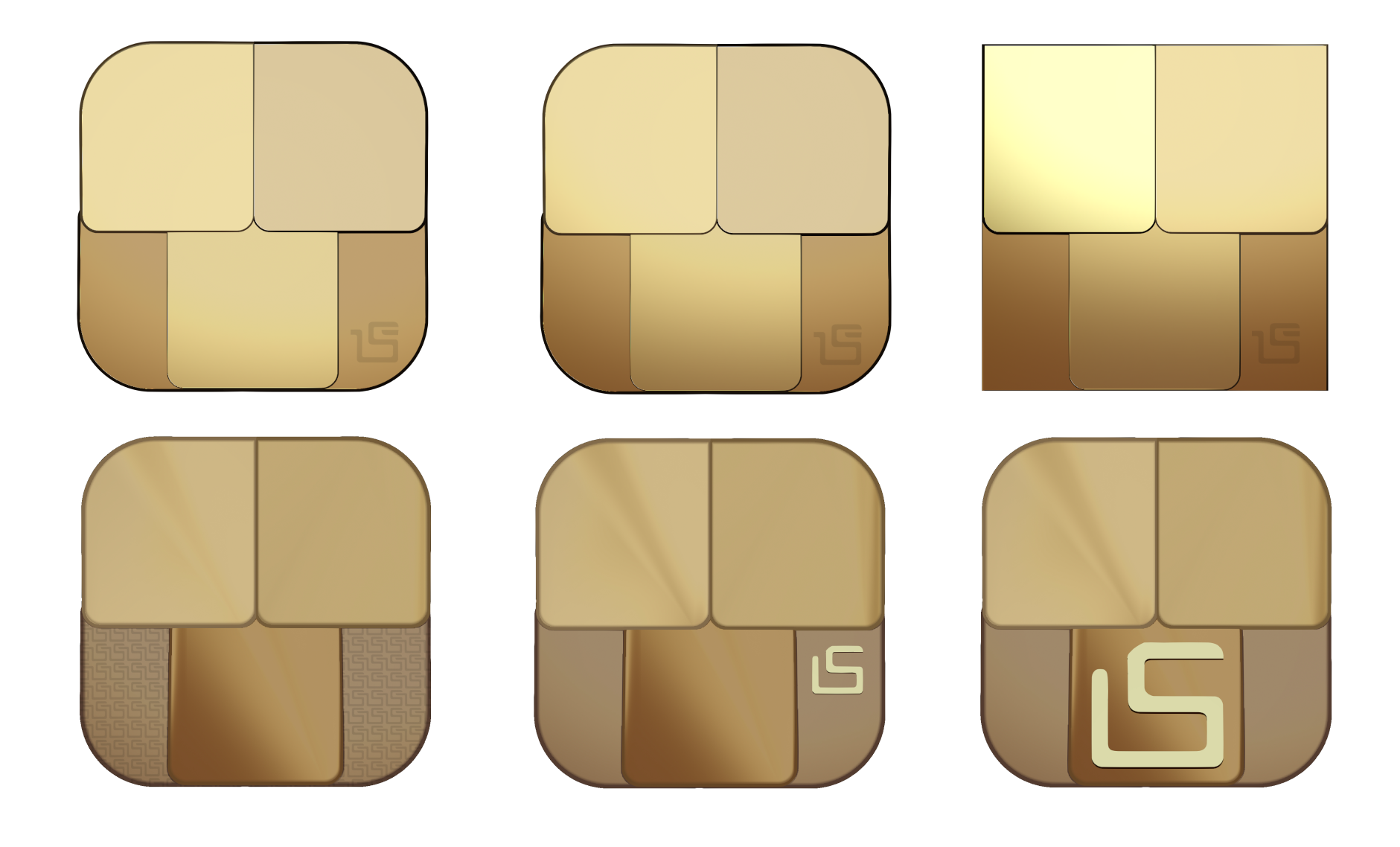 Closing thoughts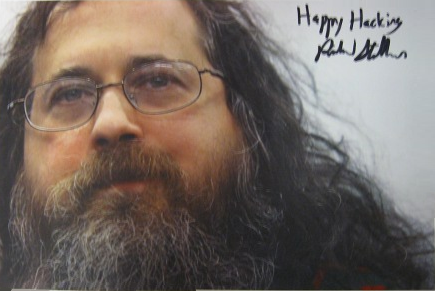 Actually, we encourage people who redistribute free software to charge as much as they wish or can.
- Free Software Foundation
While Stylophone itself is open-source software, I charge for it on both Stores;
You get easy updates, and I get to make back the $99 [FRUIT COMPUTING COMPANY] took from me.
However, to celebrate the iOS release, the UWP/Windows version is currently [50% OFF!]
It also still has a free trial, so you can see if it's a good fit for you/your MPD server setup before buying.
...There is no cross-buy.